As we continue our comprehensive coverage of the 2020 MLB Draft, today we're releasing a complete look at round one of next month's draft as seen by our staff.
This version is complete with all 29 standard picks (the Houston Astros forfeited their first and second round selections as a result of their 2017 cheating scandal), plus the competitive balance picks for Round A, bringing the total to 37 picks.
As we gear up for the draft on June 10, The Dugout will be a one-stop shop for expansive coverage on all five rounds of the draft.
Now for the fun stuff! Here's Round 1 of The Dugout's Official MLB Mock Draft.
---
1. Detroit Tigers
Spencer Torkelson (1B) – Arizona State
With the top overall pick in the 2020 MLB Draft, the Detroit Tigers grab the consensus No. 1 prospect, Spencer Torkelson as the heir apparent to future Hall of Fame first-baseman Miguel Cabrera.
Torkelson hit .351 with 23 home runs and 66 RBI in 2019 as a sophomore at ASU, and was on the same pace to begin 2020, hitting .340 with 6 home runs and 11 RBI in 17 games for the Sun Devils.
---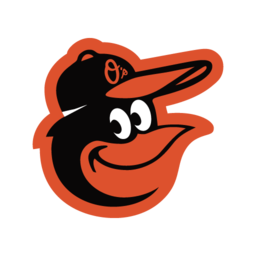 2. Baltimore Orioles
Austin Martin (OF) – Vanderbilt
Probably the only guarantee in this draft class, is that Spencer Torkelson and Austin Martin are going to go 1-2 in the opening round. With Torkelson going to Detroit, Vandy outfielder Austin Martin is heading to Baltimore.
Martin has some of the best pure hitting tools in the draft, and he could conceivably go No. 1 to Detroit instead of Torkelson — he's that good. He hits for average, he's got developing power, he draws walks, and unlike Torkelson, also comes with plus-speed. He's as polished as anyone offensively in this class.
---
3. Miami Marlins
Asa Lacy (LHP) – Texas A&M
The Marlins have three position players in their top-five prospects, so we have them adding Asa Lacy, a left-handed pitcher to their farm with the third-overall pick of the draft.
Lacy's dominant 2020 pushed him ahead of Georgia right-hander Emerson Hancock as the best pitcher available in the draft. The six-foot-four southpaw has a clean, fluid delivery, and some say he has the best slider coming out of college since Carlos Rodon back in 2014.
---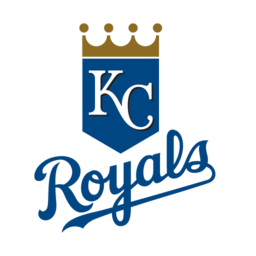 4. Kansas City Royals
Reid Detmers (LHP) – Louisville
No. 4 might be a little high for Detmers but every team's scouting department has to love his curveball. One of the best breaking balls in the draft class according to Baseball America, Detmers used it and his low-to-mid-90s fastball to strike out 48 batters in just 22 innings before the 2020 collegiate season was canceled.
Detmers is not the most physically imposing pitcher on the mound, standing at just six-foot-two, but he makes up for that with his sheer competitiveness. He also hides the baseball well in his delivery which causes his fastball to play up, and his curveball to be that much more deadly.
---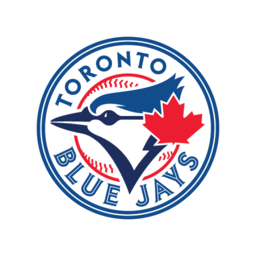 5. Toronto Blue Jays
Max Meyer (RHP) – Minnesota
With the fifth pick in 2020, the Blue Jays select righty Max Meyer out of the University of Minnesota. While this might be considered a bit of a reach, with more polished pitchers available at #5, Meyer has electric stuff and incredible athleticism for a pitcher, and would be a splash of a pick for our friends north of the border.
Armed with a big fastball that can touch triple digits and a devastating slider that Baseball America profiles as the best in this year's draft, Meyer also shows an average change that has promise. This is a solid pick for a team looking to add depth to their pitching in the farm, which is essential to compete in the dogged AL East. Toronto currently boasts two pitchers in Top 100 prospect lists, and the selection of Meyer will keep that pipeline flowing — especially with No. 8 prospect Nate Pearson graduating to the bigs.
---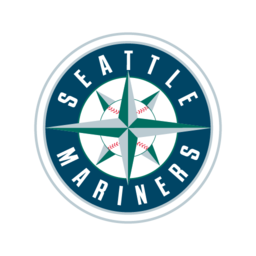 6. Seattle Mariners
Nick Gonzales (2B) – New Mexico State
Gonzales is the best hitting infielder prospect in the opening round, so the Mariners will be getting a kid with above-average contact and power tools early here.
During his sophomore season at New Mexico State, Gonzales slashed .432/.532/.773 to lead the nation in hitting. Before COVID-19 halted the 2020 season, Gonzales had 12 home runs in 82 plate appearances for the Aggies.
---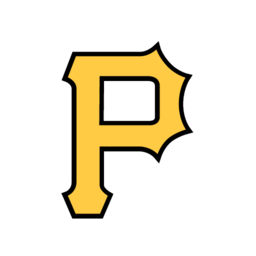 7. Pittsburgh Pirates
Emerson Hancock (RHP) – Georgia
Hancock absolutely dominated competition as a sophomore last year. Despite pitching in the SEC, the six-foot-four right-hander posted a 1.99 ERA across 90.1 innings pitched, striking out 97 in the process versus just 18 walks.
While his junior season was cut short, Hancock still displayed his mid-90s fastball and a slider that has varied in effectiveness at times. His best and most consistent off-speed offering, according to scouts, is his changeup while he also throws a curveball on occasion. Without the best pure stuff of some pitchers at the top of the draft, Hancock has a solid track record of success in a tough conference and the command of all four pitches that scouts dream about.
---

8. San Diego Padres
Garrett Mitchell (OF) – UCLA
With A.J. Preller at the helm, your guess is as good as anyone's concerning how the Padres might approach, well, just about anything. This is especially true with the draft.
Mitchell is ranked 6th in BA's Top 500, so falling slightly to the eighth pick might be too tempting for San Diego to pass up. He has considerable promise, and after questions about his health plummeted his draft stock out of High School, he's now widely considered a top ten pick. Mitchell boasts elite speed in a big frame (6'3″, 204 lbs.), and whatever concerns existed from his Type 1 diabetes have been put to bed. A three year starter at UCLA, Mitchell is an accomplished hitter with 80-grade speed and a chance to develop more pop. He will instantly be a Gold Glove candidate if he becomes an everyday player.
---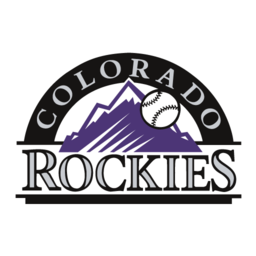 9. Colorado Rockies
Zac Veen (OF) – Spruce Creek H.S. (FL)
The Rockies make Zac Veen the first prep prospect taken in the 2020 draft at No. 9, and add to a farm system that has very few notable outfield prospects in the front-half of their top-30 prospect rankings.
Veen brings a loose and smooth left-handed power stroke to the table, and after packing on the muscle over the winter, the six-foot-five left-hander looks like the best prep hitter in the draft. Despite playing centerfield in high school, it's likely that Veen moves to a corner spot for at the next level.
---
10. Los Angeles Angels
Patrick Bailey (C) – North Carolina State
The Angels have slowly bettered their farm system, with some quality talent nearing MLB impact. That said, none of their Top 30 prospects are catchers, and as such they'll spend their first round pick on a backstop of the future.
Bailey is an uber-talented defensive backstop, with elite blocking and framing skills that would immediately translate to the highest level of the game. Concerns about his offensive game were quelled at NC State, where he showed the ability to draw walks and hit for power. He may not become a high-average hitter, and strikeouts will remain a concern, but his defensive pedigree and power upside create a promising prospect at a position of need for the Angels.
---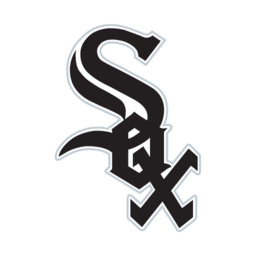 11. Chicago White Sox
Ed Howard (SS) – Mount Carmel H.S. (IL)
With the No. 11 pick in the draft the White Sox begin to insulate their system for the future by taking the top shortstop in the draft, Chicago's own Ed Howard.
Howard still has some inconsistent swings but has strong upside as a gap-to-gap hitter and has the best glove at his position in this year's draft, a defensive profile that will stick at the next level. Chicago bucks their trend of going with collegiate players in round one, and drafts their potential shortstop of the future.
---
12. Cincinnati Reds
Heston Kjerstad (OF) – Arkansas
Once again we have a team lacking real outfield talent throughout their system, and the Reds take one of the more polished college hitters to address that need at No. 12.
Kjerstad has a 70-grade future power mark according to Baseball America, and his overwhelming offensive numbers at Arkansas against SEC competition makes him an easy pick for the Reds here.
---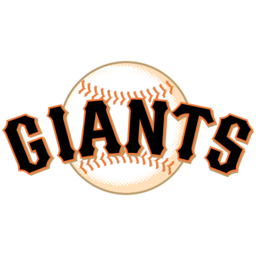 13. San Francisco Giants
Garrett Crochet (LHP) – Tennessee
The Giants are a team currently in full rebuild mode, having lost iconic skipper Bruce Bochy to retirement, and legendary ace Madison Bumgarner to free agency. They are a few years from playoff contention, but their farm system (ranked tenth) has the potential to make them relevant sooner-than-later.
One area their farm system lacks is pitching depth, and Crochet would buttress a starer-needy farm system instantly. The big lefty is an accomplished college hurler, and is likely the best southpaw in the 2020 draft. At 6'6″, 218 lbs., Crochet has an explosive upper-90's fastball with a solid slider and developing change, and while his overall stuff appears elite it's the inconsistency of his secondary offerings that keeps him out of the top ten of the draft. With solid development, however, Crochet could become a top-of-rotation arm when he hits the majors.
---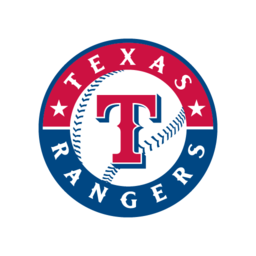 14. Texas Rangers
Mick Abel (RHP) – Jesuit H.S. (OR)
All signs point to the Rangers selecting a pitcher in the first round. The question is whether they go with a polished college arm or a high-profile prep star.
Per BA and ESPN's Kiley McDaniel, Garrett Crochet is their preferred target, but since our mock has Crochet going to the Giants the Rangers will be forced to pivot, and Abel is a solid consolation prize. The No. 11 prospect per Baseball America, the 6'5″, 180 lbs. righty will certainly fill out his frame, and with that, increased velocity on his heater that currently sits 92-94. His slider is also considered the best in this year's prep class, to go along with a potential plus-changeup.
---
15. Philadelphia Phillies
Austin Hendrick (OF) – West Allegheny H.S. (PA)
At 19-years-old at the time of the draft, the power-hitting prep outfielder, Austin Hendrick becomes the second prep outfielder taken in the front-half of this year's first round.
Hendrick, like Heston Kjerstad possesses a 70-grade raw power tool according to Baseball America, and will probably bring the most consistent hitting profile of any prep prospect taken to Philly. The right-handed as lightning quick bat speed, but needs to work on some swing-and-miss concerns.
---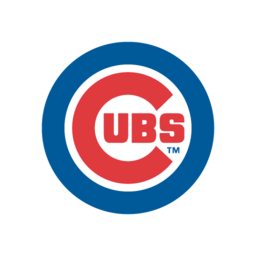 16. Chicago Cubs
Cade Cavalli (RHP) – Oklahoma
The previous track record of newly minted VP of Scouting Dan Kantrovitz and the amount of collegiate pitching available in the 2020 draft lays out the blueprint for the Cubs to take a pitcher in round one. With the no-brainers off the board, Cade Cavalli is the pick for the pitching-starved Cubs.
Standing six-foot-four, Baseball America's scouting report gives Cavalli's fastball 70-grade velocity as he often runs it up into the mid- to upper-90s. He pairs that with a slider that might be his best offering as well as a changeup and curveball that are average to slightly above average.
---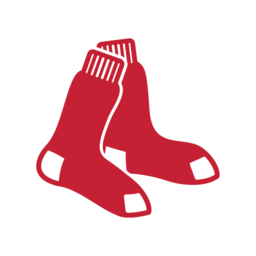 17. Boston Red Sox
Pete Crow-Armstrong (OF) – Harvard-Westlake H.S. (CA)
Crow-Armstrong fits the Red Sox, both with his player profile as well as his comfort being in the spotlight. The progeny of two accomplished actors, he's a solid player that, as a prep player, could quickly rise through Boston's farm system.
Crow-Armstrong may not project as a player with a lot of power, but his left-handed swing is mature for a prep bat, and gap-to-gap power with a high on base profile projects him as a future top-of-the-order hitter.
---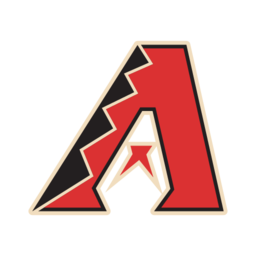 18. Arizona Diamondbacks
Jared Kelley (RHP) – Refugio H.S. (TX)
With each of their top-five prospects being position players, the Diamondbacks go with prep pitcher, Jared Kelley with their first pick in the 2020 MLB Draft.
Kelley has a 97-99 mph fastball and has towered over his high school competition, literally. At six-foot-three, 215-pounds, Kelley brings a heavy fastball with good command to the table. Despite an inconsistent low-80's slider, Kelley has front-end of the rotation potential.
---
19. New York Mets
Robert Hassell (OF) – Independence H.S. (TN)
With no outfielders in their top-10 prospects, and Robert Hassell still on the board, the Mets take us back in the direction of a loaded outfield class at No. 19.
Hassell slashed .514/.548/.886 for USA Baseball's 18U National Team last summer, and the Vandy commit will likely never step foot on campus. Hassell has very little swing-and-miss issues, and he might only be available here because teams didn't get to see much of he prep prospect this spring.
---
20. Milwaukee Brewers
Tyler Soderstrom (C) – Turlock H.S. (CA)
With a thin farm system fronted by middle-infielder Brice Turang (who's not a Top 100 prospect), Milwaukee snags a prep catcher with their top pick in the draft.
Soderstrom has a plus power tool, and endless offensive potential. His defense is a question mark though, as some see him ending up at a corner-infield position due to a lack of lower-body flexibility and natural arm strength. He'll be a project with a high offensive ceiling for Milwaukee.
---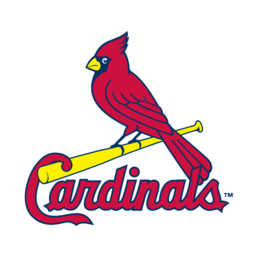 21. St. Louis Cardinals
Nick Bitsko (RHP) – Central Bucks East H.S. (PA)
The Cardinals go with a strike-throwing right-hander with high-upside at No. 21.
Bitsko is considered a tough evaluation by some, but he has a fluid delivery and a penchant for throwing strikes. The six-foot-four, 220-pound 18-year-old has a mid-90's fastball with a plus curveball to boot, and was seen as the top prep arm in the 2021 draft class before deciding to graduate early and enroll at UVA.
---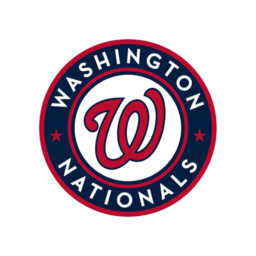 22. Washington Nationals
Carmen Mlodzinski (RHP) – South Carolina
The defending World Series champions retooled their impressive big league roster this off-season, and while they'll remain relevant for at least a few seasons, their farm system is currently barren.
Washington could conceivably draft in any direction, but because their pair of Top 100 prospects are both position players, it makes sense for them to target an ace of the future. Mlodzinksi profiles well in the latter portion of the first, a righty with a big frame (6'2″, 231 lbs.) and a hard sinker that generates a ton of ground balls. Mlodzinksi needs to further develop his secondary offerings and develop a wipe-out pitch, but he projects as a durable, ground ball machine with middle-of-rotation upside.
---

23. Cleveland Indians
Daniel Cabrera (OF) – LSU
Cleveland has strengthened their farm system of late with some questionable trades, as they look to maintain relevance while also retooling for their next wave of contention.
With just one outfielder in their current Top 30 prospects, Cleveland gambles at No. 23 and selects OF Daniel Cabrera out of LSU. The No. 41 prospect according to BA, Cabrera lacks defensive acumen, but maintains a bat that scouts rave about. An easy swing with few holes shows excellent bat control, the ability to drive the ball to all parts of the field, and a power ceiling that is still unknown. This is a bit of a boom or bust pick, but a calculated gamble for a team that will need impact bats to develop within their system.
---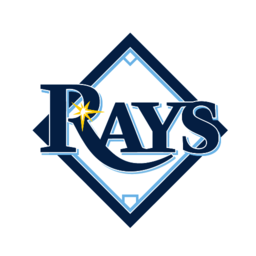 24. Tampa Bay Rays
Austin Wells (C) – Arizona
The Rays add a polished college bat to the mix at No. 24 with the selection of Arizona backstop, Austin Wells.
Wells is a left-handed hitter who has raked at every stop from Bishop-Gorman onward. Solid hands, compact swing with pop. In both college seasons at Arizona he walked more than he stuck out, and he's played first base and all three outfield positions if he doesn't work out at catcher at the next level.
---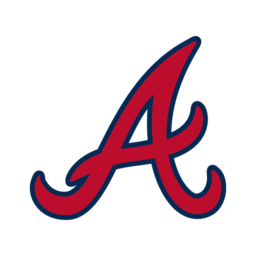 25. Atlanta Braves
Cole Wilcox (RHP) – Georgia
The Braves add an arm to the farm by taking UGA righty, Cole Wilcox. As a sophomore, the right-hander was Georgia's Saturday starter, making four starts before the campaign was halted. In 23 innings, however, Wilcox posted a 1.57 ERA and struck out 32 batters versus just two walks.
While Wilcox's fastball has touched 100 MPH during his relieving days as a freshman, it sat more in the mid-90s range this year. He pairs that with a plus slider, according to Baseball America, and a changeup that has begun developing into an above average pitch of the righty.
---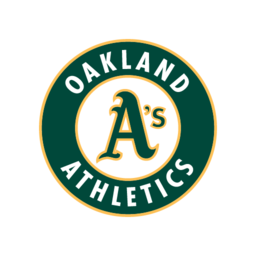 26. Oakland Athletics
Tanner Burns (RHP) – Auburn
The second in a run of four-consecutive right-handers taken in the back-end of the first round, Auburn's Tanner Burns heads to Oakland at No. 26
Burns is an SEC talent with impeccable control and work-horse traits. He's a little undersized at just six-foot, and he might not have the best stuff in the first round, but he's consistent and projectable, and fits nicely into Oaklands proven player development model.
---
27. Minnesota Twins
Slade Cecconi (RHP) – Miami
Minnesota has a ton of offensive firepower at the major-league level, and will need pitching in the near future if they want to extend their competitive window.
Cecconi is a polished six-foot-four right-hander with an upper 90s fastball with a pedigree that could see him make his way to Minnesota's starting rotation sometime in 2022 if their still competing for the A.L. Central.
---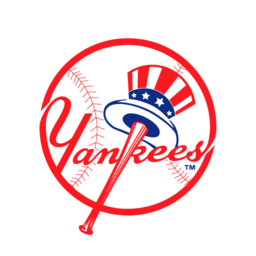 28. New York Yankees
Chris McMahon (RHP) – Miami
The second consecutive Miami pitcher taken heads to the Yankees farm system, giving the Yankees some pitching depth.
McMahon has a solid mid-90s fastball with two strong offspeed offerings to compliment it. Some scouts call his slider a plus breaking ball, and his changeup induces ground ball contact from hitters on both sides. When healthy, McMahon has a strong college resume at Miami.
---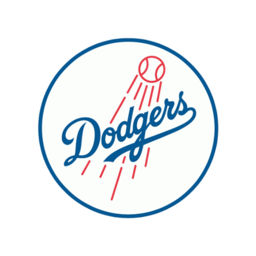 29. Los Angeles Dodgers
Dillon Dingler (C) – Ohio State
The most loaded team in baseball closes out the first first round by taking Ohio State catcher Dillon Dingler, the fourth catcher of the round.
Despite starting his Ohio State career as an outfielder, Dingler has settled into the role behind the plate nicely, tossing out would-be-base-stealers at a 51 percent clip for the Buckeyes. Dingler is six-foot-three, 210-pounds and boasts solid power potential and a rocket arm from behind the dish.
---
Competitive Balance Round A
---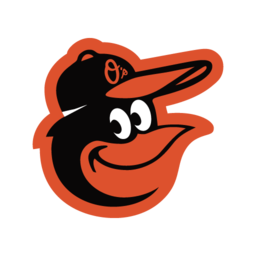 30. Baltimore Orioles
J.T. Ginn (RHP) – Mississippi State
After going offense in round one with the Austin Martin pick, Baltimore kicks off the first competitive balance round by adding an arm that slid out of the opening round.
J.T. Ginn would have probably gone in the first 15-20 selections had it not been for a season-ending elbow surgery this spring. Still, Ginn has a ton of upside. The Mississippi State right-hander has an upper-90s fastball and two offspeed pitches with plus-plus future grades. This seems like a risk worth taking here if you're Baltimore.
---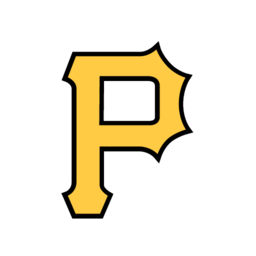 31. Pittsburgh Pirates
Casey Martin (RHP) – Louisville
The Pirates got one of the top pitchers in the draft in Emerson in the first round, and add another top-30 arm on Baseball America's top-500 rankings.
Bobby Miller is a big right-hander — 6-5, 220-pounds — with an equally big fastball, clocking consistently in the upper-90s. Miller has some reliever risk, but logged plenty of innings as a starter, and received above-average command grades.
---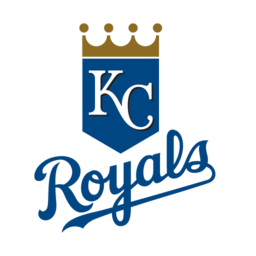 32. Kansas City Royals
Jordan Walker (3B) – Decatur H.S. (GA)
At this point, the Royals are looking pretty good on pitching after adding Reid Detmers to the existing trio of Daniel Lynch, Brady Singer, and Jackson Kowar. Despite there being a glut of shortstops left with round one grades, Bobby Witt Jr is in the Kansas City farm already.
Enter prep third-baseman Jordan Walker, a Duke commit with plenty of time to develop. Walker is the top prep prospect in Georgia, stands-in at six-foot-five, and 220-pounds with a plus raw power ability. He might be a signability concern, but if the Royals can work out a deal, he's a good fit for them.
---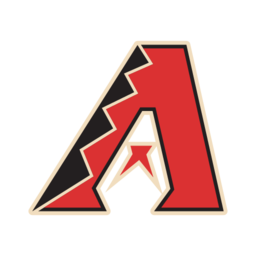 33. Arizona Diamondbacks
Casey Martin (SS) – Arkansas
After adding pitching in round one, the D'Backs add a talented shortstop in Arkansas', Casey Martin.
Martin has received plus grades in multiple categories including his speed, his defense and his power tools. Martin profiles as an above-average player at almost every mark, but finds himself outside of the first round due to being largely inconsistent compared to his talent. He has a chance to stick at shortstop, but might end up at second base.
---

34. San Diego Padres
Carson Montgomery (RHP) – Windermere H.S. (FL)
The Padres have one of the most stacked farms in baseball, and they've done a solid job of spreading the talent, so there really just looking for added depth at this point.
Carson Montgomery is ranked No. 36 on Baseball America Top-500, and he'll be just 17 next month, a perfect high-upside long-term piece for the San Diego farm system. Montgomery has a fastball that touches 95 and sits low-mid 90s paired with a diving slider that generates good swing-and-miss rates. Montgomery will be a perfect add for San Diego if they can sign him.
---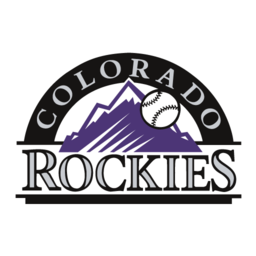 35. Colorado Rockies
Jared Jones (RHP) – La Mirada H.S. (CA)
After adding Zac Veen in round one, Colorado should be focused on adding some arms with their next couple picks. We're going with La Mirada H.S. (CA) right-hander, Jared Jones for the Rockies here.
Jones has a dominating fastball in the upper 90s paired with a plus slider, and even grades out well as an outfielder. He's got an 80-grade arm and plenty of raw power, but his swing-and-miss tendencies will likely push him strictly into a pitching role at the next level.
---

36. Cleveland Indians
Nick Loftin (SS) – Baylor
Does anyone believe that the Indians will be able to — or more accurately, try to — retain Francisco Lindor? Probably not, so Baylor shortstop Nick Loftin is the pick here for Cleveland.
Loftin is considered one of the best college shortstops and features above-average defensive grades, good hit tools and some fringe power evaluations, especially to his pull-side. Loftin can do most things well, and also has the ability to play multiple positions.
---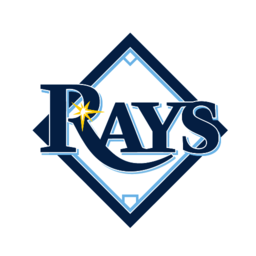 37. Tampa Bay Rays (via STL)
Aaron Sabato (1B) – North Carolina
The Rays add a potential thumper at first base in North Carolina's Aaron Sabato to wrap up day one of the 2020 MLB Draft.
Sabato has massive raw power, comparable to that of top-overall pick Spencer Torkelson. The problem is, he lacks defensively, and despite being able to draw walks, he has a knack for piling up strikeouts. Sabato is a big boy who could end up being a 1B/DH type that mashes 25-30 bombs at the major-league level. Where the rest of his game ends up, is still to be seen.
---