MLB Free Agency is about to kick off. Qualifying Offers are due today, and the vast list of free agents are at liberty to begin negotiations with potential suitors. While the 2019-2020 winter spending represented a refreshing change from the two offseasons prior, this upcoming winter feels like it'll be a cold one for the Players Union.
Aside from Commissioner Manfred preempting the open market with talk of unprecedented losses, there's a lack of certainty as to what the 2021 season might look like. Be it number of games, stadium capacities, the minor league outlook, and rule variations — such as the universal DH — it's clear that the Covid-19 pandemic will continue on as a dark cloud well into 2021.
Those financial constraints especially impact the Cubs. Already a team with ownership looking to cut payroll (over 100 employees have lost their jobs this year), the contractual obligations the Cubs have entering 2021 (~$170 million) prior to free agency leaves little room for optimism.
Still, there are holes to fill, and in what appears to be Theo's last year at the helm it's logical to think the Cubs will field a competitive squad next year. Whatever the 'transition of power' ultimately looks like, I believe the Cubs will push for a 2021 NL Central title while simultaneously looking toward the future.
Starting pitching is of the Cubs' biggest question marks. With yesterday's expected news that Jon Lester's option was declined, and Tyler Chatwood and Jose Quintana also freshly entering the open market, the Cubs have three rotation spots to fill.
In-house candidates are certainly present. I believe that Adbert Alzolay will make the rotation, but Alec Mills is better suited for a long-man role, while Brailyn Marquez is a better bet in 2022. Supposing the Cubs resign Lester on-the-cheap while letting Q and Chatwood walk, one rotation spot remains up-for-grabs. (It is possible, of course, they sign two starters on the open market.)
Let's look at some realistic names this winter.
The full list of free agents is available at MLB Trade Rumors.
Note: "Realistic", in my mind, disqualifies both Trevor Bauer and Marcus Stroman. While Bauer is going to command a significant contract, and will set the market, Stroman's recent Qualifying Offer extended by the Mets attaches a draft pick to what will already be a large contract — should he decline the QO. The list below are second and third tier starters that make sense for the Cubs.
Gausman is, from a financial and talent perspective, the most ambitious player on this list. In his walk year at age 29 he put together a terrific campaign with San Francisco: 59.2 IP, 3.62 ERA, 3.09 FIP, 32.2 K%, 6.5 BB%, 1.5 fWAR. Traditionally a player with that kind of production would find a healthy deal on the open market, but Gausman's career has presented enough question marks to deter a major bidding war.
The fourth overall pick in 2012, Baltimore's former well-regarded prospect has had an up-and-down career, weathering injuries and ineffectiveness as he approaches his first foray in free agency. While 2020 was outstanding, his strikeout rate was well-above his career norm (22.3 percent), an anomaly that can't be relied upon.
Despite the perceived red flags, his peripherals (including his superb walk rate) were mostly in-line with his career norms, and his fastball velocity (95.1 mph) was a tick higher than the past few seasons. Along with a good four seamer, Gausman's predominant secondary pitch is a split-finger, along with a changeup and occasional slider. It's a nice looking repertoire juxtaposed with Darvish, Hendricks, Alzolay, and Lester.
Health doesn't seem to be a huge concern moving forward, and as I've written previously, a three year deal in the ~$39 million range seems reasonable and (possibly?) within the Cubs budget.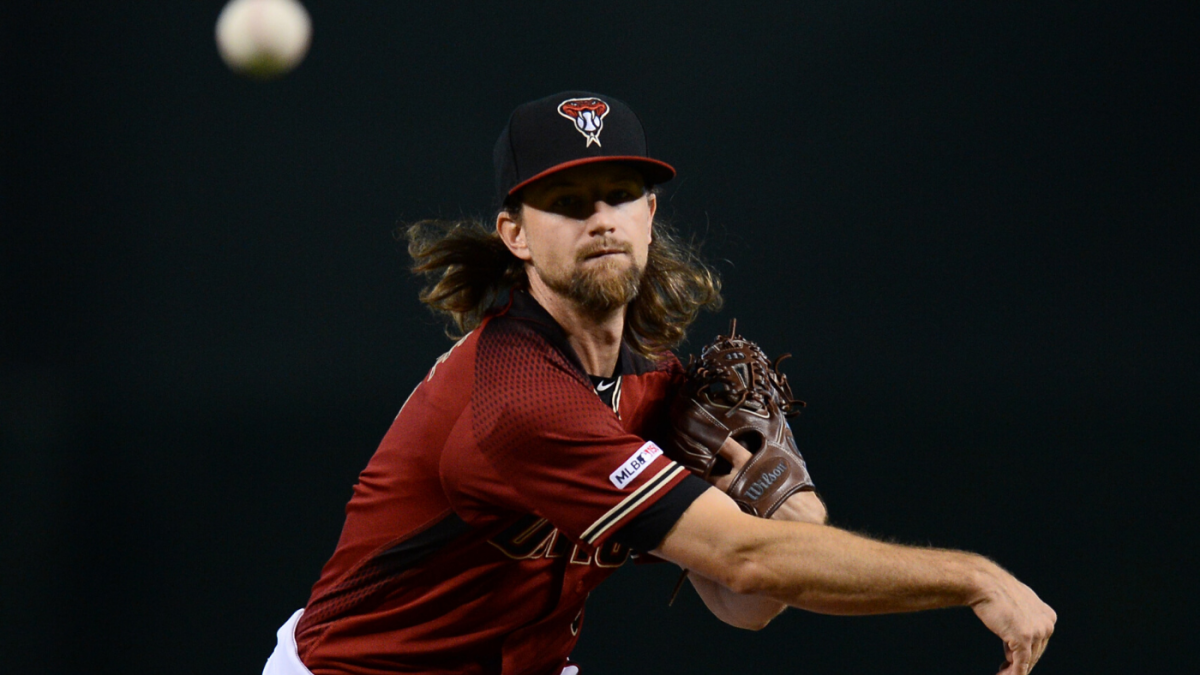 A paragon of durability, Leake entered the league in 2010 with Cincinnati, skipping the minor leagues altogether. In his rookie campaign he tossed 137.1 innings, and in the nine seasons following, he threw no fewer than 167.2 frames. One of the handful of veterans to opt-out of the 2020 season, Leake will be entering his age-33 season looking to re-establish himself on a big league rotation.
With a five-pitch arsenal (albeit a diminished velocity that no longer eclipses 90), Leake is a ground ball machine (50.4 percent in his career) that limits walks (5.2 percent) without racking up strikeouts (16 percent.) A career 4.05 ERA (4.24 FIP) is sturdy even if unimpressive, and it'd be interesting to see what the Cubs Pitch Lab suggests for the veteran.
This would be far from a sexy signing, but a durable, well-rested veteran looking to revitalize his career is an ideal low-risk gamble for a team in the Cubs' financial state.
The Diamondbacks recently declined the $18 million option on Leake, and he'll receive a $5 million buyout. The questions concerning his effectiveness after opting out, coupled with the awkward assembly of SP's on the open market, likely suggests a prove-it contract with potential bonuses and a binding option.
My take? A one year deal with a ~$3 million base, performance escalators that can push it to ~$8 million, and a vesting-option year at $10 million (binding at 190 innings pitched) seems reasonable.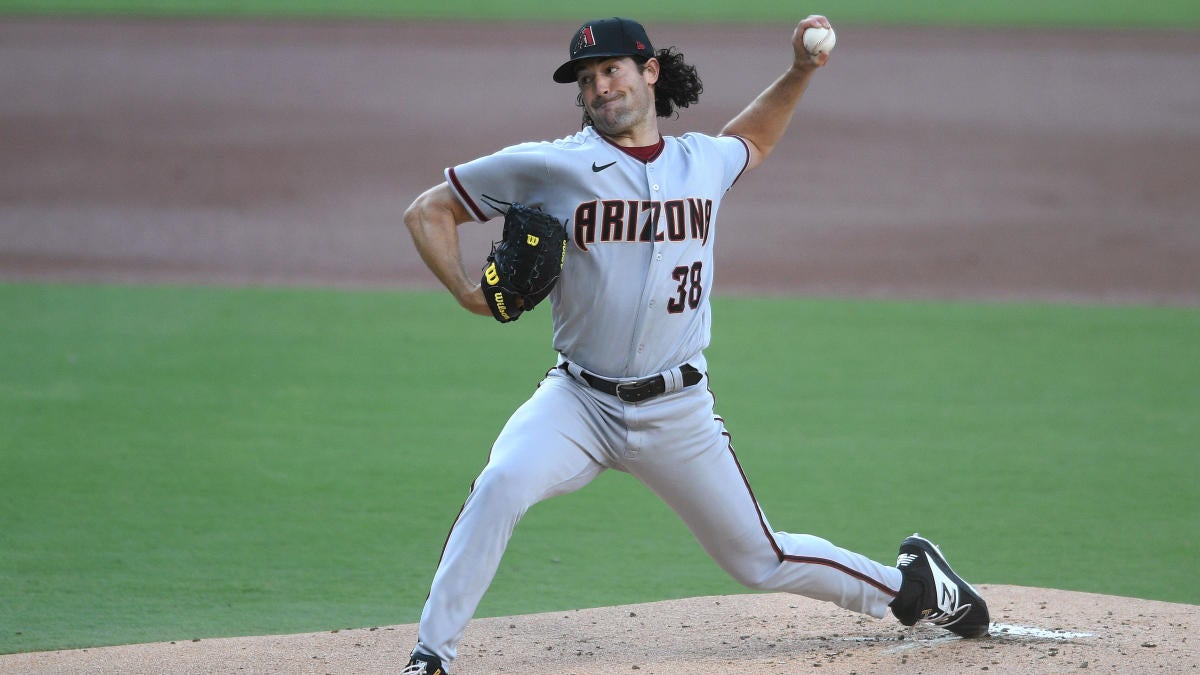 Once a burgeoning frontline starter who was often rumored as a blockbuster piece on the trade market, Ray had a downright abysmal 2020 campaign. A 6.62 ERA (6.50 FIP), 17.9 BB%, and absurdly low 24.3 GB% couldn't have been uglier as he enters free agency.
Ray could prove to be a sneaky good pick-up, however. The southpaw put up better numbers after being traded to the Blue Jays from Arizona, posting a 4.79 ERA (5.32 FIP), slightly lowering his walk rate (14.4) in 20.2 innings with the Jays. He still gave up four home runs, but the improvement in numbers, however slight, provides a semblance of hope.
In good news, Robbie still showed his typical velocity (93.7 mph), striking out batters at an above average clip (27.1 percent) despite all of his struggles. Ray is a huge question mark, but the talent is intriguing enough to pursue. Should he struggle in 2021, at least it'd be a cheap miss.
I imagine a true prove-it contract. One year at a flat rate in the $3-$5 million range should get the job done. If Ray is successful it allows him to reenter free agency prior to his age-30 season, in what should be a healthier market prior to the 2022 season.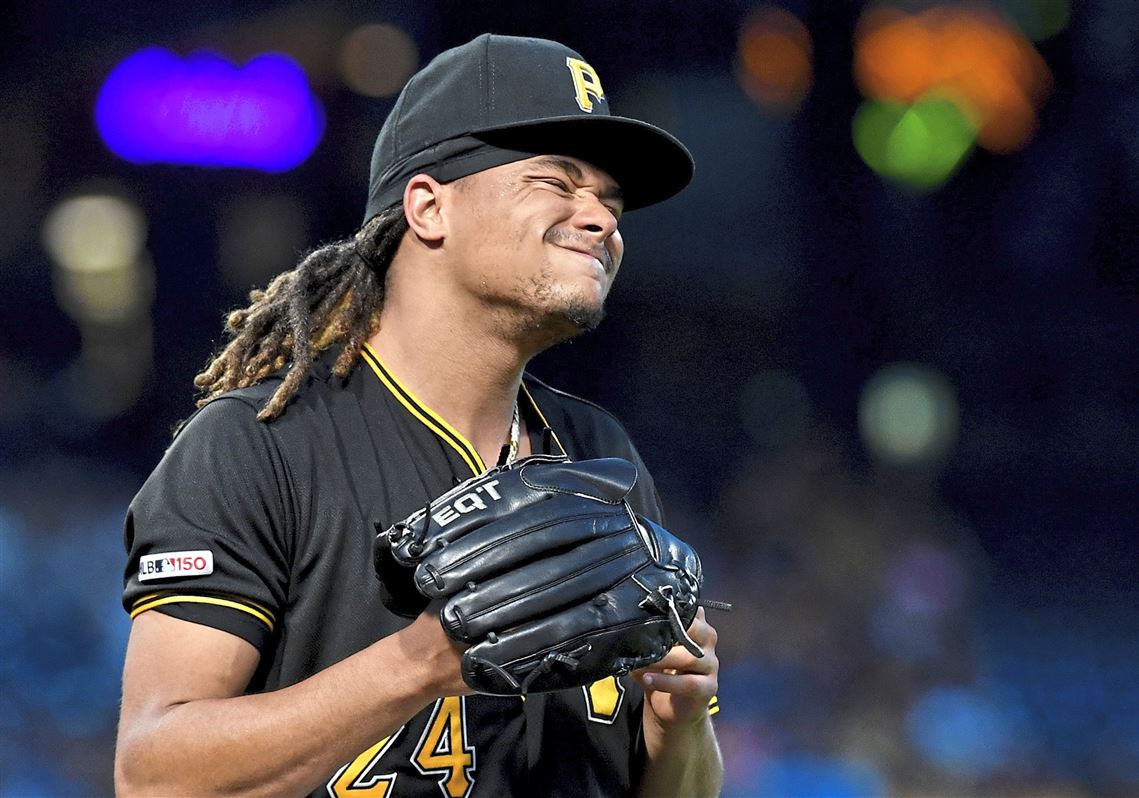 Pittsburgh declined Archer's $11 million option Saturday evening, after a tumultuous tenure with the Buccos. The promising frontline starter was acquired for way too much capital, turning in a meh performance in the NL Central in 2018 before a 2019 season in which his ERA (5.19) skyrocketed, walk rate increased (10.5), and HR/9 (1.88) jumped to concerning levels.
Archer missed all of the 2020 season due to thoracic outlet surgery, but expects to be fully healthy in 2021. Pittsburgh also altered his repertoire, upping his sinker percentage at the expense of his four seamer. Certainly, the Cubs would return to a focus on his four seam fastball, which still touched the mid-90's last season on average.
Of course, Archer would be a homecoming of sorts for the Cubs. Traded by GM Jim Hendry for Matt Garza (another regrettable trade the hurler was a part of), resurrecting his career at Wrigley would carry some poetic symbolism.
Archer deserves a shot to prove himself. I think a one year, $3 million deal with incentives (up to $6 million) could be appealing as he enters his age-32 season in 2021.
The former Dodgers standout has had a wonky career. After a rough 2019 season with the Reds (traded along with Yasiel Puig) that included back issues, Wood returned to the Dodgers in 2020 on a one year contract. A shoulder injury derailed his season this time around, and upon return he was relegated to the 'pen. While his regular season numbers in 2020 were ugly (6.39 ERA, 5.01 FIP in 12.2 innings), he was terrific in limited action in the playoffs. The lefty's velocity (91.2 mph) was also within career norms — in fact a tick better than the previous two seasons.
In 6.2 playoff innings he posted a 1.35 ERA with a 2.59 FIP, once again at full health. Those sterling numbers, coupled with some bad luck in the regular season (.385 BABIP), suggest Wood still has a lot in the tank, and should be viewed as a starter on the open market. He also maintains a reputation as a team-first player, a selflessness that shouldn't be overlooked.
Another one year prove-it deal is likely in the works for Wood, and if he wants the possibility of stability, a couple of mutual options tacked on should do the trick. Coming off a one year, $4 million deal with LA, I'd submit an identical contract for 2021, with a 2022 mutual option at $7 million and a 2023 mutual option at $10 million.
Kelly fits the mold of a low-cost signing with potential to a tee. After a quietly productive 2020 season, he was shutdown in late August due to a blood clot that developed in his shoulder. Kelly is expected to resume throwing in December, and like Archer, should be fully ready for the 2021 season.
In 31.1 innings, Kelly posted a 2.59 ERA, 3.99 FIP, 23.2 K%, 4.0 BB%, 45.6 GB%, 0.6 fWAR. 2019 and 2020 in Arizona represent the former Tampa farmhand's only big league action, as he spent four years in the KBO before returning to the states. A five pitch arsenal (four seam, two seam, cutter, change, curve), Kelly maintains low-90's velocity, limiting walks while generating ground balls.
Coming off a generally successful two year, $5.5 million contract, his value is likely suppressed a bit in this year's market. I imagine Kelly is another prove-it pitcher, a one year deal worth $3 million (plus a club option at $5 million in 2022) enough to sway the 32 year old.
UPDATE: On Sunday afternoon the Diamondbacks exercised their club option on Merril Kelly for 2021. He will not enter Free Agency.
A lifelong Red, the Cubs are intimately familiar with DeSclafani. Turning 31 in April, he's entering free agency for the first time and, after an abysmal 2020 campaign, he'll be another low-key option for teams looking to shore up the back-end of their rotation.
A 7.22 ERA (6.10 FIP) in 33.2 innings looks terrible. Yet from 2018-2019 Anthony had viable back-end-of-rotation numbers: 4.31 ERA, 4.59 FIP, 42.3 GB%, 23.3 K%, 6.7 BB%, 3.2 fWAR. DeSclafani's fastball velocity increased a touch in 2019, and remained in 2020. That ~94 mph heater (both four and two seamer) are complemented with a slider, curve, and change — an arsenal the Cubs could work with to formulate his ideal effectiveness.
There is a significant injury history (including missing all of 2017), but health was on his side the past few seasons, making him a classic buy-low candidate given his numbers in 2020.
A one year, $3 million deal should get the job done, allowing the veteran to re-establish himself before testing the market again in what should be a more player-friendly 2022.
It Is What It Is
This list might not be inspiring outside of Gausman, but given the state of the Cubs' expected (lack of) spending this offseason, it's not a list that should be entirely dismissed. While the Cubs need a solid No. 3 more so than a back-end veteran or reclamation project, they are unlikely to have the financial flexibility to achieve that goal. The need for creativity is very real, and demands prescience on the open market. This is especially true with regard to veteran starters, which is to say that a curious signing for a starter will almost certainly take place.
A change-of-scenery, coupled with the Cubs' pitching infrastructure, might just be the ticket for a talented-but-struggling (or injury recovered) arm.
It's up to the Cubs to figure out which name(s) best fit their 2021 outlook.
---
All stats couresy of Fangraphs.
Featured Photo Credit: John Marshall, Associated Press
---