Last season the Cubs mustered a .220/.318/.387 slash, with a wRC+ of 91 and a .309 wOBA — all numbers that ranked in the bottom half (or worse) of the league. While they presented a patient approach (seventh in MLB with a 10.3 BB%) they also struck out at a 25.7 percent clip, good for 27th in the game. (As a caveat, the Rays struck out 26.9 percent of the time, but they also walked more, and as a team slashed .238/.338/.425, with a 109 wRC+.) A lack of contact isn't a death sentence in this day and age, but striking out and slugging at the bottom of the league absolutely is.
The trouble for the Cubs isn't just the overall stat line, but particularly their performance against lefties. A team with the likes of Kris Bryant, Willson Contreras, and Javier Baez should hit lefties quite well, but the struggles of both KB and Javy individually underscored the Cubs' ails against lefties in 2020. All told, the team hit .196/.308/.311, a .281 wOBA, and a wRC+ of 73. These aren't bad numbers, they're plain horrific.
Of course, the Cubs' struggles against lefties is nothing new; neither is their need for a contact-oriented hitter. Put together, the Cubs could use an everyday player that knows how to make contact on the regular, and a (preferably) righty bench bat that straight-up mashes lefties (a big oops! on the Jose Martinez acquisition).
Let's take a look at some realistic free agents that might help the Cubs in 2021.
(Note: As with my free agent outlook on starting pitching, I'm assembling a realistic list of position players the Cubs might pursue. This eliminates a player like DJ Lemahieu, who will probably command a sizable contract the Cubs won't offer. I will also rely on MLBTradeRumor's Top 50 Free Agent list in formulating a potential contract when applicable. My starting pitching outlook was released prior to the Top 50 list, and the numbers I generated were indeed within range of the venerated site's predictions.)
In my offseason plan for the Cubs I suggested they sign Brantley to play left field, jettisoning Kyle Schwarber in a trade — both to open up the roster spot and clear a bit of payroll in the process. I stand by this decision, and with MLBTradeRumor's expectation that Brantley signs for two years, $28 million (albeit with Atlanta) my conviction has only grown.
In his last three seasons Brantley slashed .309/.368/.484 with a wRC+ of 129, and a terrific 10.6 percent strikeout rate. He displayed solid defense in 2020, posting a 4.7 UZR (per Fangraphs). He's also a career .275/.331/.373 hitter against same-handed pitchers, with a sturdy 14.4 K%. His bat is an improvement across the board for this team, and I think he'd be an ideal two hitter in this lineup.
Turning 34 in May, with an injury history to boot, it's doubtful Brantley gets more than a two year deal. It's also expected the DH will return to the senior circuit in 2022 (if it disappears next season), allowing Brantley to rest his legs in the final year of his contract as a DH/LF. If the Cubs can nab Brantley at less than my original projection of two years, $34 million, I'll be elated.
Kim is a 25 year old shortstop, who has received nothing but adulation from MLB front offices since it was announced that the KBO's Kiwoom Heroes would be posting him. (You can read up on the posting process here.)
That adulation is well deserved. Rather than look strictly at his KBO numbers — which are terrific! — Dan Szymborski's ZiPS translation to MLB stats seem a better fit. To that end, Kim's numbers in the states would have been like this in 2020: .274/.345/.478, 29 HR, 17 SB, 57 BB, 92 K. In short, we're speaking of a young, versatile infielder that can hit for both contact and power — with plus-speed to boot.
There are competing theories with Kim's value on the open market. MLBTradeRumors pegs him as their seventh best free agent, netting a five year, $40 million deal, while ESPN's Kiley McDaniel suggests he's the 15th best free agent, and will sign for five years, $20 million. The question marks about Kim's transition to major league pitching and how he'll handle upper 90's velocity are legitimate, likely causing the discrepancy in both ranking and market value.
The skill-set is undeniable, making the interest from the Cubs very real. I also hesitate to think they'd sink upwards of $40 million into a player that would further logjam an already crowded infield — though I suppose signing Kim could also inspire moving the likes of KB, or force Nico Hoerner to start the year on the bench or in Iowa.
There'll be a lot of teams negotiating with Kim this winter, and while I'm not particularly fond of the Cubs' chances, I'd jump for joy if they opened their checkbook for a young player of his (potential) caliber.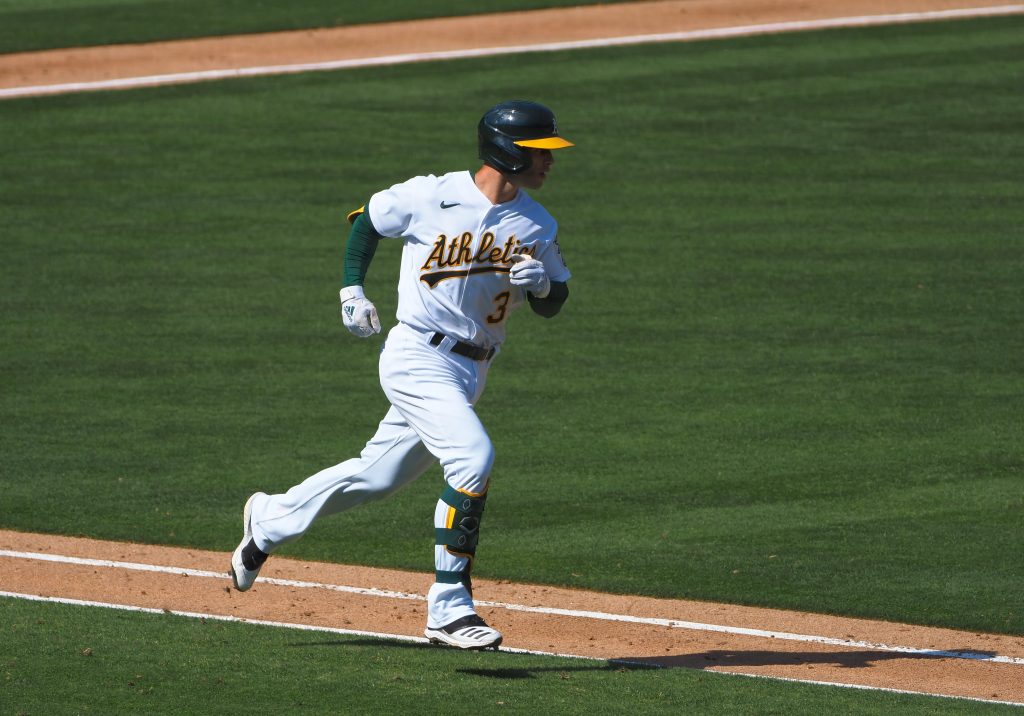 Our old friend 3AM is a free agent, and the rumor mill has already connected him to the Cubs. McDaniel places Tommy's value at two years, $20 million (14th best free agent), whereas MLBTradeRumors places him 30th overall, with a two year, $14 million deal attainable.
The lefty contact hitter can play second or third, and hit .281/.370/.449 in 2020, complete with a .355 wOBA, a wRC+ of 129, and a preposterous 5.3 K%. It's an impossibly attractive skill-set, and the Cubs won't be the only team calling his number this offseason.
As much as I'd love a reunion I don't believe it'll happen. Still, if the Cubs got him for somewhere in the neighborhood of two years and $14-$20 million, fans and the front office alike will be celebrating.
In terms of under-the-radar moves, Profar represents my favorite option for the Cubs. The former number one prospect in baseball, Profar never quite clicked in Texas before being shipped to Oakland, spending 2020 in San Diego after another trade.
Jurickson is a switch-hitter that can play all four infield positions, even starting 36 games for San Diego in left field. That versatility is rare, and would provide David Ross an enormously valuable bench/utility man.
Profar's offensive profile isn't amazing, but it is useful. His last three seasons offer above-average production (.243/.323/.434, .325 wOBA, 101 wRC+), with a solid 14.5 K% and palatable 8.9 BB%. His splits aren't wild, although he hits for a better average as a righty with more pop as a lefty. He also hit 20 bombs in each of 2018 and 2019, and slugged seven more this season with the Padres.
MLBTradeRumors suggests he's the 34th best free agent available, with a one year, $7 million deal in Detroit the most likely scenario. I'd like to think the Cubs might offer a multi-year deal, as he'll be just 28 next season, and could help fill several of the inevitable holes that open up after 2021. I'd offer a two year, $15 million contract, with a performance-vesting $10 million in 2023.
The recent World Series champ (and noted Cub killer) is a valuable utility player hitting free agency for the first time. The right-hander will spend most of next season at age 29, offering a flexibility off-the-bench managers crave. Predominantly a second basemen, Kike can handle all three outfield spots, has 536.1 career innings at short, and has also seen time at both corner infield spots.
Hernandez had a down year in 2020, slashing just .230/.270/.410 with a wRC+ of 83, disappointing numbers from his career norms. Although he struggled against lefties especially this past season, his career numbers against southpaws are appealing: .263/.345/.474, .347 wOBA, 120 wRC+. His 11.1 BB% and 18.1 K% against lefties also have intrigue, and I'd bank on 2021 revealing his career line a better representation of his talent than 2020.
This is a lefty masher with bench utility, and coming off a down year he won't command a huge contract. As with Profar, the Cubs could push through the riff raff of one year deals he's likely to be offered, as Hernandez would provide the Cubs a multi-year safety net at multiple positions. I'm a bit bullish, and would offer him a three year, $21 million contract.
Pillar will be 32 next season, and had a solid line in 2020: .288/.336/.462, .341 wOBA, 106 wRC+. He didn't walk much (5.8 percent), and his 4.1 career BB% is laughably low. He did strike out an above-average 18.4 percent, however, with an even better career rate (15.9 percent).
Pillar started the season with Boston before being shipped to Colorado at the deadline, hitting well in both leagues. Long an elite center fielder in Toronto, Pillar can play all three outfield positions with ease. He had his best offensive season in 2020, which while hard to believe against his career (88 wRC+), makes him an interesting player to track this offseason.
Pillar has a nifty career line against lefties: .286/.320/.464, .331 wOBA, 107 wRC+, and a 14.4 K%. This would make him an ideal fourth outfielder type for the Cubs, with considerable playing time in center should they move Happ around, or spelling Jason Heyward in right against tough lefties.
If Pillar chooses to play for a contender over seeking an everyday role, he'd be a worthwhile player for the Cubs to examine. Signing a one year, $4.25 million deal with Boston last year, the Cubs could offer a two year, $10 million deal to see if the veteran bites.
Valuable Contact Needn't Break the Bank
As with my starting pitching profiles, I've highlighted position players above that just might be possible for the Cubs. Ultimately I think both Brantley and Kim sign deals elsewhere, but that they're purported market value isn't obscene allows for inclusion.
The other four players mentioned are neither stars nor trash heap, each available at a relative bargain given the current state of free agency. Whether the Cubs home in on left-handed contact hitters, veteran righties that hit left-handed pitching, or athletic players with versatility and offensive upside, there are options aplenty in this otherwise tepid free agent pool.
We'll see how much the Cubs are willing to spend, and how creative they get in addressing the team's need for contact.
---

All stats courtesy of Fangraphs.
Featured Photo: Denis Poroy, Getty Images
---