This year's non-tender deadline (December 2) is perhaps more harrowing than any in MLB's labor history. After a 60-game season in which revenues were sharply impacted by the ongoing pandemic, the unfortunate assumption is that clubs will be uniformly cutting payroll. This clearly has an impact on any free agent player not named Trevor Bauer, J.T. Realmuto, DJ LeMahieu, Marcell Ozuna, or George Springer, but a lingering fear runs deeper than that for the Players Union. Budget cuts across the league might very well lead teams to non-tender players at a rate with which we've never before seen.
Such an influx in newly minted free agents will saturate the market at several positions, eliminating any leverage second and third tier free agents might have. The result will likely be players accepting deals below their ordinary market rate, or further still, signing a minors deal with the hope they earn a roster spot.
A depressed financial market for players has an inverse effect on MLB clubs, of course — despite how much money they lost during the 2020 season. The result appears to be an influx of talent at bargain prices.
Truthfully, few teams stand to benefit from a saturated market as much as the budget-conscious Cubs. The roster on the Northside could use starting pitching depth, an impact (preferably lefty) reliever, and contact-oriented hitters, all while slashing a payroll that has crossed the Luxury Tax threshold in each of the last two seasons. It's a tall order for the front office, to be sure, but the flood of curious talent that would result from an abnormally long list of non-tendered players enhances the odds they might unearth gems at team-friendly prices.
With the Theo Epstein era officially over, and word that the Cubs might finally shake up the roster with Jed Hoyer at the helm, this winter is shaping up to be one of considerable curiosity. However Hoyer decides to move forward, the best bet is that he tries to keep the roster competitive in 2021 while establishing a new window in 2022 and beyond.
Roster flexibility is a current strength, as the Cubs' 40-man stands at 37 players after adding three prospects on Friday — protecting them from Rule 5 Draft eligibility. The three open slots signal a strong likelihood moves are on the horizon; the Cubs will be worth paying attention to this winter.
I recently examined three starting pitchers and three relievers that might pique the Cubs' interest should they be non-tendered. Today wraps up my non-tender candidate series with position players. Unlike the previous two exercises, finding position player matches in non-tender limbo required some imagination. Let's go for a bumpy ride.
(For more on the impending non-tender deadline, Tim Dierkes provides excellent commentary over at MLB Trade Rumors.)
Should Rosario be non-tendered by the Twins he'd immediately become an intriguing asset on the open market. He offers terrific power, doesn't strike out much, and can play capable defense in left field while hitting from the left side.
In 2020, Rosario slashed .257/.316/.476 with 13 home runs, a 16.5 K% and 5.3 BB%, good for a .333 wOBA and a wRC+ of 110. (These numbers despite a rather unlucky .248 BABIP.) Sure, the walk rate is undesirable, and the OBP could use a boost, but Rosario offers something Kyle Schwarber never has: a consistency of production.
Eddie entered the league in 2015, and quickly established himself as a viable offensive threat. From 2017-2019 he hit anywhere from 24-32 dingers, with a strikeout rate that never eclipsed 18 percent (league average is ~23 percent; the Cubs as a team struck out 25.7 percent in 2020.) For his career he's hit .277/.310/.478, 19.0 K%, 4.7 BB%, .330 wOBA and a wRC+ of 111.
It's fair to argue that Schwarber's career offensive numbers are equal to — and perhaps even better than — Rosario's: .230/.336/.480, 28.0 K%, 13.0 BB%, .343 wOBA and a wRC+ of 113.
The difference, again, is consistency and contact rate. Whereas their power numbers are basically a wash, Rosario puts the ball in play more often than Schwarber, in spite of the fact that he rarely draws walks. Rosario has also presented stable numbers throughout his career; Schwarber went from an elite second-half in 2019 to an abysmal campaign in 2020, a trend prevalent since 2015.
I make the Rosario/Schwarber comp for the explicit purpose that acquiring the former would signify a departure of the latter. Eddie's warts are different than Kyle's, and his low strikeout rate and consistent level of production would offer the Cubs a new feel in their lineup.
Of course, Rosario's non-tender candidacy exists for a reason. The Twins have a glut of young outfield talent that could replace — and possibly exceed — his production in 2021. The Twins are also a team with a notoriously modest budget, making his projected $8.6-$12.9 million salary in his final arbitration year a bit steep. The Twins could pursue a trade, but lack the leverage to make something happen on that front. Teams would rather acquire him on the free market, where they could control his cost without sacrificing prospect capital.
Should Rosario become available his fit on the Cubs would rest entirely upon how his market shapes up. A modest deal at one year, $8 million (perhaps with a vesting, performance-based player option in the neighborhood of $12-$15 million) is reasonable.
Rosario is a long-shot to become a Cub, but I've convinced myself he'd be an appealing player on the Northside.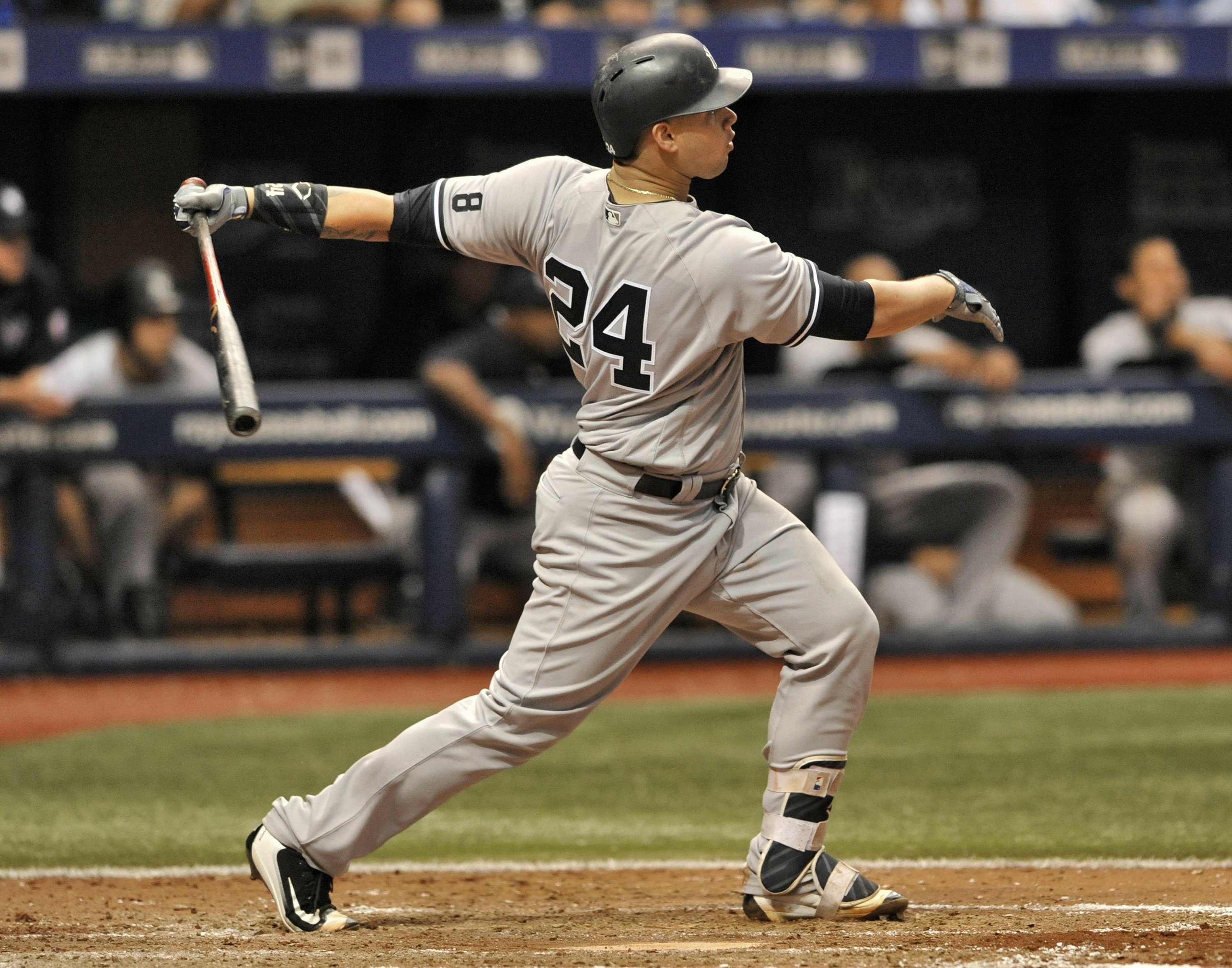 Admittedly, I'm getting awkwardly creative here. I don't want Willson Contreras traded, but hear me out, because we've no idea how wild this offseason might be for the Cubs.
Rumors persist that the Cubs are open for business, and while such a rumor sounds like a broken record since the end of 2018, this offseason feels as if movement might finally happen.
Contreras, with his two years of team control, is an impossibly attractive trade chip — one of the few players the Cubs could net significant prospect capital for in return. Along with his vastly improved pitch framing, he has a legendary cannon and is an emotional leader on the field. Offensively he leads major league catchers in wOBA (.348) since his 2016 debut, and is third in wRC+ (116) — trailing only Yasmani Grandal… and Gary Sánchez.
Contreras is set to make between $5-$7.4 million in his second year of arbitration. Trading him now to net a few quality prospects (starting pitching?) or attain a ready-now big leaguer plus lower end prospects isn't out of the question. And with organizational depth at catcher (most notably Miguel Amaya) with a capable backstop now in Victor Caratini, a stopgap would make sense should the Cubs trade Contreras.
Sánchez had an abysmal offensive campaign in 2020, slashing .147/.253/.365 with a .271 wOBA and a wRC+ of 69. He still managed 10 bombs, however, and for his career owns a .236/.320/.502 slash, a .346 wOBA, and a wRC+ of 117. His career strikeout rate (26.3 percent) isn't ideal, but he has walked slightly above average (9.6 percent). He's also — perhaps surprisingly — rated as an above average defensive catcher.
Rumors persist that the Yankees might indeed non-tender Sánchez, a somewhat unthinkable move even just last offseason. He's projected to make anywhere from $5.1-$6.4 million in arbitration (like Contreras, he's in his second year of arbitration), which is to say the Cubs could trade their stud catcher for top prospects, then sign a somewhat comparable catcher on a one year 'prove it' deal that would essentially level out financially.
Is this move far-fetched? Absolutely. Am I advocating for it? Not exactly. But if a team overwhelms the Cubs with an offer for Contreras, and if Sánchez could be had on a one year deal with incentives (say a $4 million base with up to $8 million in performance bonuses), it wouldn't be the most absurd thing in the baseball world to ever happen.
After all, Sánchez might very well rake. An established player with a chip on his shoulder and something to prove in a contract year is a dangerous thing.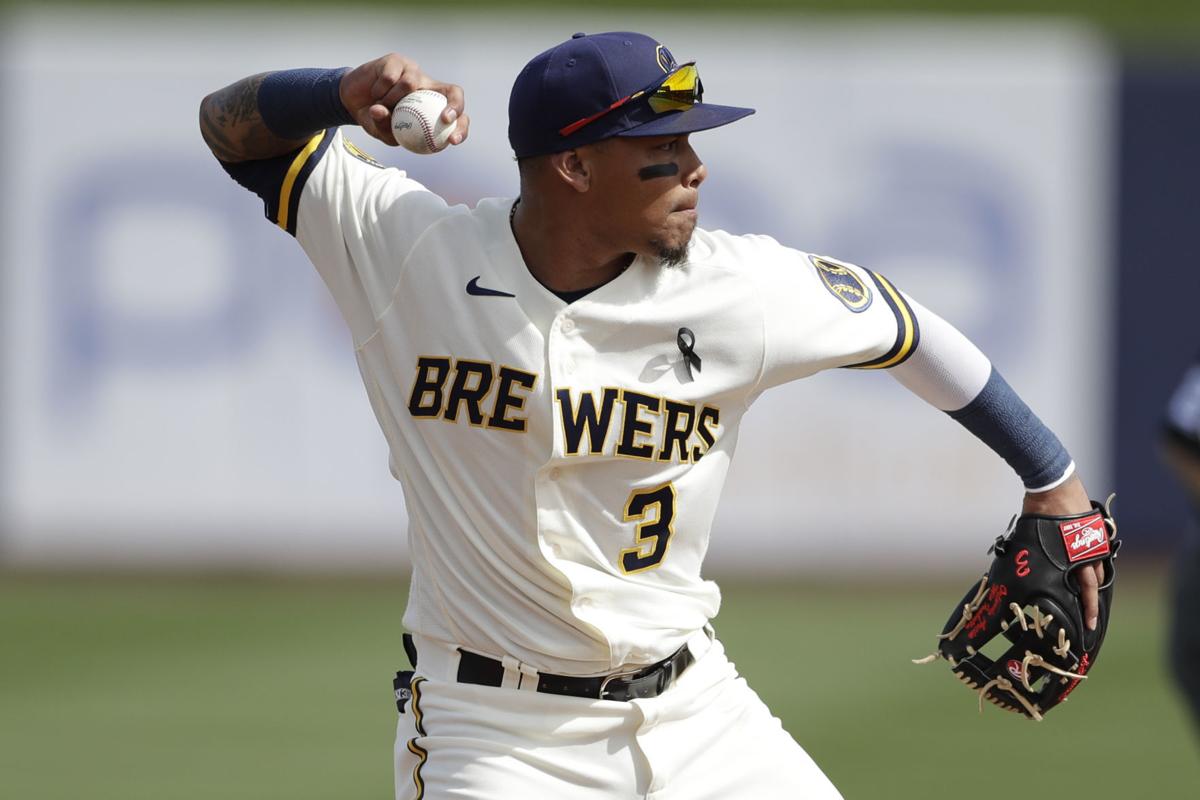 I can't help but enjoy the prospect of a minor coup from an NL Central rival.
Arcia was the Brewers No. 1 prospect back in 2015, and while his career hasn't lived up to that hype, he has been a useful big league player. A defensive-first shortstop, his non-tender status is more of an indictment on the Brewers payroll than his pedigree.
Luis Urías serves as a cheaper shortstop option for the Brewers. The 23 year old won't reach arbitration until 2023, and offers solid defense with a still-developing offensive profile. For a team like Milwaukee, shaving payroll — no matter how small — is always under consideration, even for a former top prospect that has been a consistent starter during their recent playoff runs.
For the Cubs, Arcia would serve as shortstop depth while competing for playing time at the keystone. This would certainly mean no reunion with Jason Kipnis and outrighting Ildemaro Vargas. It would also place Arcia in direct competition with recently-acquired Max Schrock for a utility role off the bench. Schrock hits from the left side to compliment Nico Hoerner and David Bote, with perhaps more offensive-upside than Arcia. All of that to say this type of acquisition is quite unlikely, even if not impossible.
Still, Arcia is just 26, is coming off a near-league average year offensively (.260/.317/.416, .317 wOBA, 96 wRC+), and would provide immense value from a defensive standpoint. He has twice hit 15 home runs in his career, showing a bit of pop, and importantly has a career strikeout rate of 20.1 percent, better than league average.
To be honest, I think Arcia's best offensive years are yet ahead of him, and he'd make for an intriguing second baseman should Hoerner struggle or Schrock not make the 26-man roster.
Arcia is projected to make between $2.7-$3.8 million in arbitration. Should he be non-tendered, and is willing to compete for playing time at a new position for a contending team, there's reason to see him as a fit on the Northside. A one year contract that maxes out at $3 million wouldn't be outlandish.
---
Stats courtesy of Fangraphs
Arbitration Estimates courtesy of MLB Trade Rumors
Featured Photo: Jim Mone, Associated Press
---